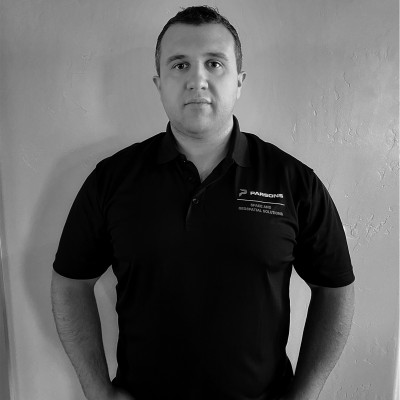 Tommy Grot is a Principal Systems Engineer with more than 12 years of professional experience in IT Infrastructure Management/Operations. I have 10+ years of expertise in VMware Solutions. I am a motivated, enthusiastic, and pro-active engineer with an excellent attitude.
➦ Experienced in VMware Design & Architecture of Data Center Virtualization: vSphere, vCenter, vSAN, vRealize Suite
➦ Experienced in VMware Cloud Foundation, VMware Cloud Director
➦ Experienced in VMware Multi-tenancy and Cloud Architecture & Implementation
➦ Experienced in Networking, Infrastructure, Routing, VRFs, VLANs, NSX-T, Firewalls
➦ Experienced in Virtualization Technologies for delivery of virtual desktops and apps, infrastructure including VMware Horizon View, VMware AppVolumes, Microsoft Remote Desktop Session Host
➦ Experienced in several Operating System platforms: Linux: Ubuntu, CentOS, Debian, SUSE, Kali, ParrotOS, Microsoft Windows Servers/Desktop 2016,2019, Windows 10 Customization, Other: MacOSx
➦ Systems Management: Ansible, SolarWinds, Observium, Elastic Stack, Nagios, NTOP, Wazuh
➦ Performance Monitoring: Manage Engine Ops, SolarWinds, Elastic Stack, ElastiFlow, Storage platform: EMC OneFS, Ceph, FreeNAS, Windows Storage Spaces.
➦ Migrations: VMware vCenter vMotion, Cross vCenter vMotion, vCenter Converter, v2v, p2v, Organization Migrations.
➦ Automation: Ansible – Infrastructure as Code Automation for VMware Cloud, Automation for Server patching etc.
Experienced in industry leading Cloud Technologies – Public & Private: Amazon Web Services, Azure, VMware Cloud Foundation
Currently studying / preparing for my VMware Certified Advanced Professional 2021- Design & Deploy.
Certifications I Currently Hold:
Degrees I have Accomplished:
Colorado Technical University – Masters of Science in Computer Science – Cyber Security Engineering 2019-2020
Colorado Technical University – Masters of Science in Information Technology – IT Security Management 2018-2019
Colorado Technical University – Bachelor of Science in Information Technology – Network Management 2014-2017
Professional Achievements:
Data Center Design:
I designed Andrew Wommack Ministries on premise datacenter, with the collaboration
of the Network Engineer, for this design and build out. We decided on the room, laid
out rack positions, designed hot/cold aisles, found appropriate cooling, spec'd out
adequate power, picked racks, cable managers, switches, servers, UPS's, distribution,
etc. With our design, purchases, configurations, and deployments of all server/network
hardware/software we were able to save the company hundreds of thousands of dollars
in consulting, configuration and deployment fees, and there have been no
complications.

VMware Horizon View Project:

Horizon View platform with 150+ Virtual Machines
Planned, researched, designed, configured hardware/software for the VMware Horizon
View platform which the organization utilizes for Work from home employees, this
platform consists of 3 x Dell PowerEdge R740XD – All Flash 45TB vSAN cluster, each
with dual Intel Platinum Xeons 8168, 1TB of Memory, 2 x 20Gb network backbone.
This project I took on saved hundreds of thousands of dollars in consulting,
configuration, and deployment fees