With all these organizations trying to be multi-cloud centric it is hard to set up and control all those environments. Organizations that have Amazon Web Services or Azure and they run VMware Clouds on top of those environments, well that's a tedious job to keep control and tabs on everything. Creating dashboards and information from a high level for leadership will let them know what kind of costs and consumption they are utilizing for their workloads. Well, with VMware Aria Hub – it is now possible to keep track of everything, from cost to capacity and consumption and how they can scale back workloads without compromising the business aspect and goals!
*** Disclaimer *** – Preview information and functionality will not be available till early 2023!
Links:
Check out the Video below for more details –
VMware Aria Graph is a highly scalable system but also federated which you can federate from any other third party with their solutions. You can gather data from many third-party sources and create rich data and analytics to help your business needs. With VMware Aria Graph if you already own VMware vRealize Suite then this will be even better for your organization this will allow you to gather data and create more richer business models and practices with the data you will gather about your environment.
Main Dashboard – Shows overall cost, infrastructure and security compliance, and many more features.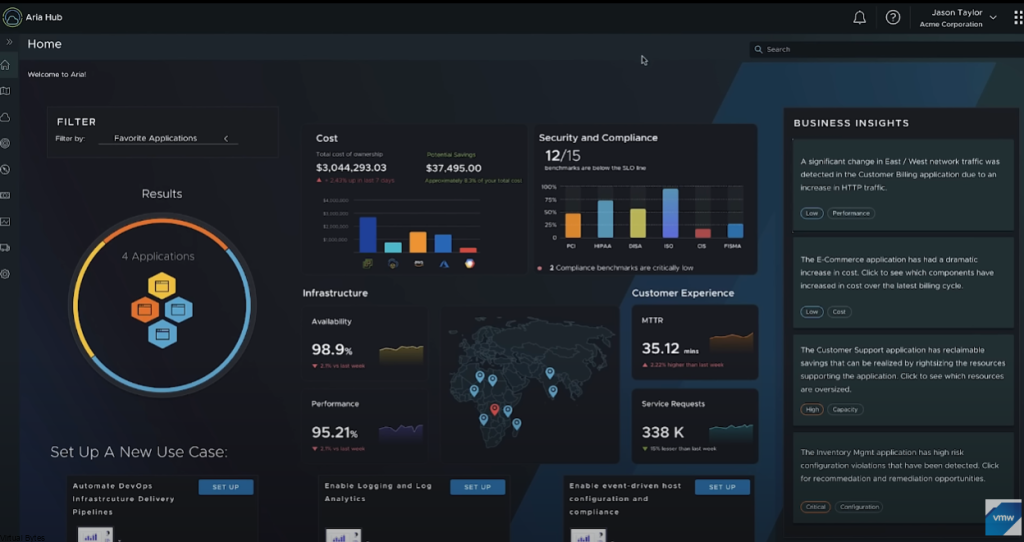 Application View – This lets you see the aggregate information of your application, along with resources, and cost and what relationships the application has for what kind of image was used to build this and what kind of security settings have been applied like firewall rules..
Aria Guard Rails – Policy as code, continuous police enforcement engine. This will let you know what kind of security violations that are not controlled and with guard rails there is a library with pre-built templates for bootstrapping environments, cost, security. This will let you ensure that you set the proper security policies.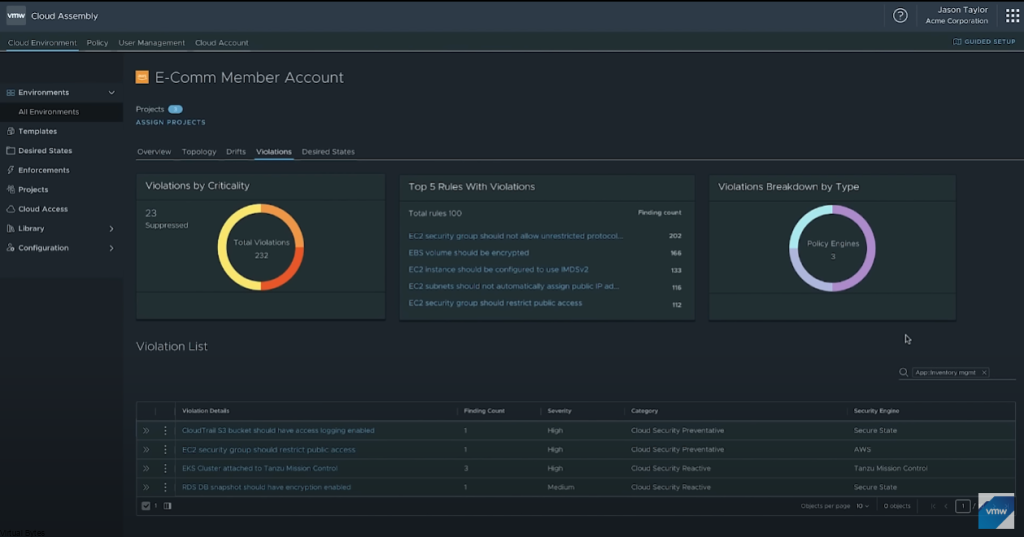 Deployment Information – Resources this draws out in detail how your workloads a connected and consumed and you can click on each individual icon and get into the depth information of each workload or VM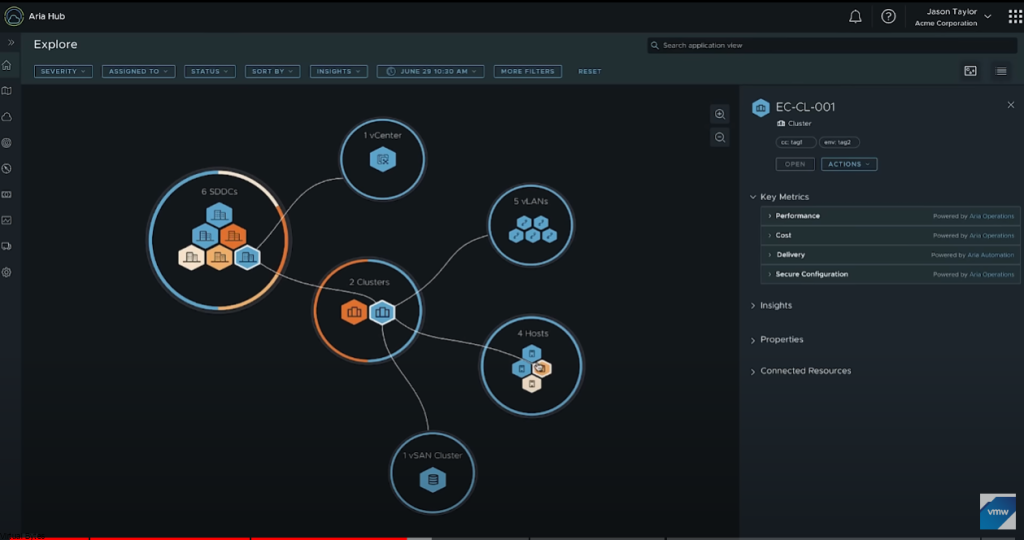 Migrating Workloads to VMC – you can select what kind of workloads you want to move to AWS VMC; you can get very granular on what kind of VM you want to move, you can move based on VLANs or prevent moving some workloads to save cost or keep on premise.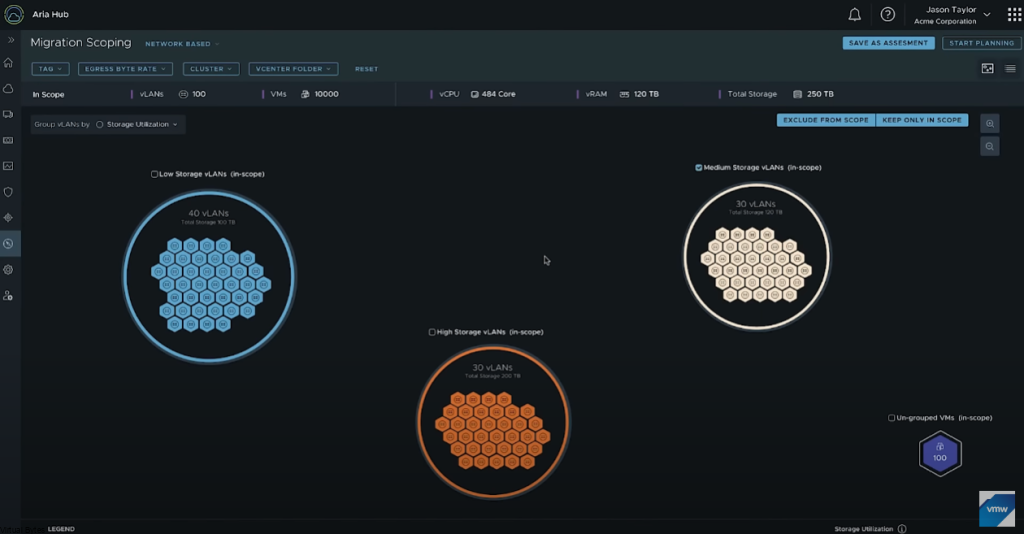 Cost of Ownership, this allows you to preview what your workload would cost on VMC on AWS.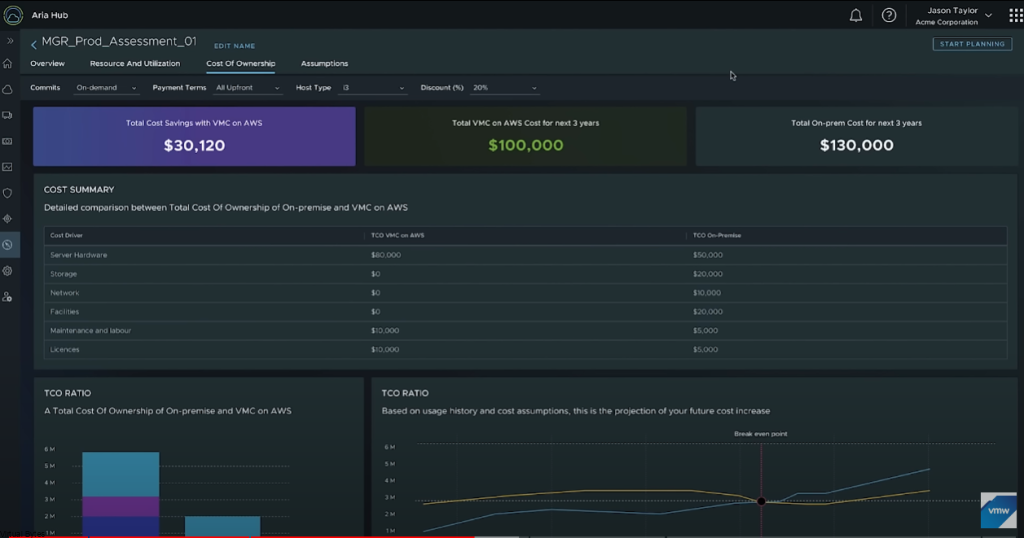 Migration Planning – Gives you an awesome road map to plan out your workloads and how they will migrate and what business practices you want to implement and execute before running the migration.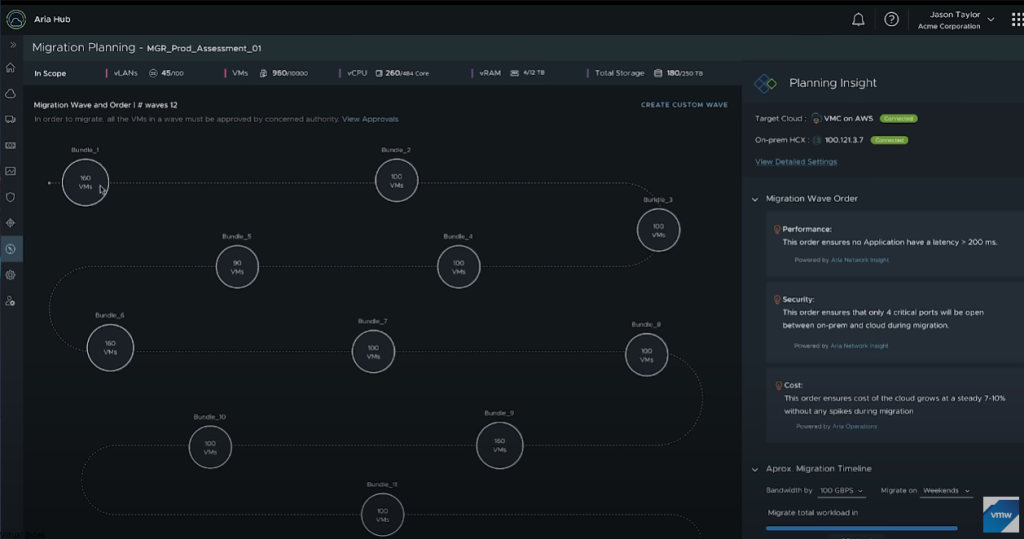 Step 2 of Migration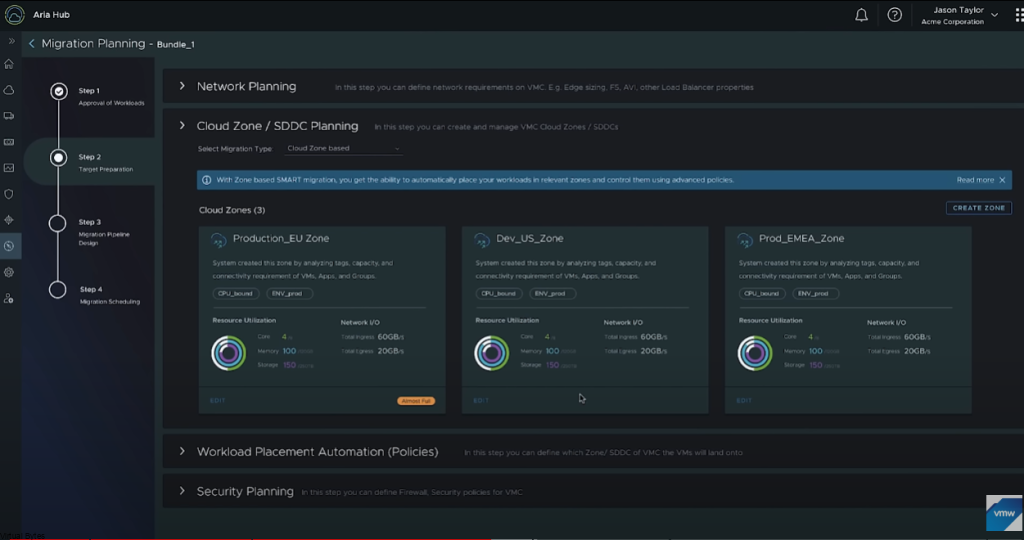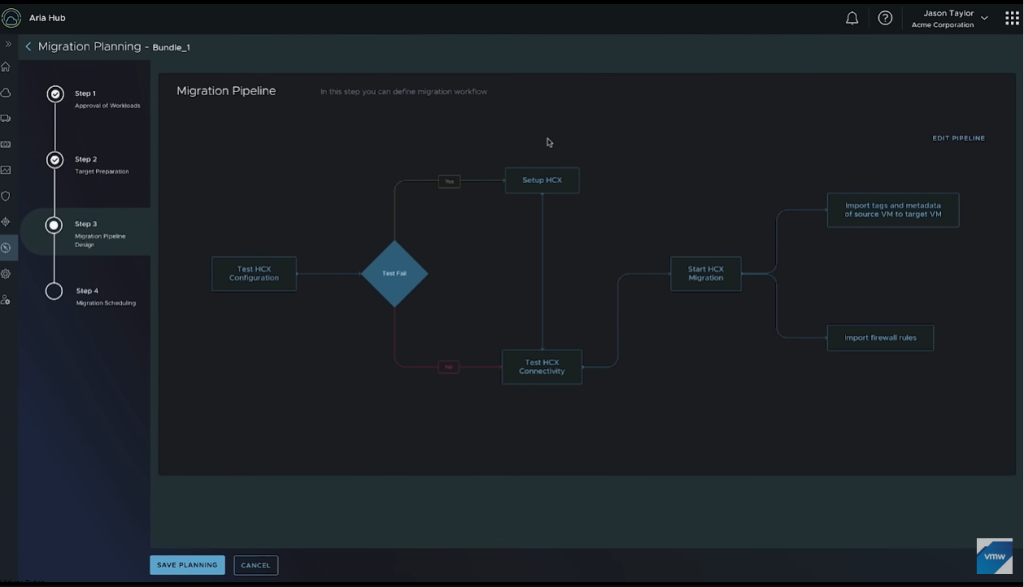 Step 4 – Scheduling your migration